Company Overview:
Inateck is a leading electronics company dedicated in the field of various high-quality niche electronic related products. With 8-year experience, we are particularly professional and progressive for cutting-edge barcode scanners, hard drive accessories like PCI-E card, HDD enclosures & docking station, laptop sleeves and more.
As a powerful & reputable Amazon seller from earlier 2012, Inateck has been invited by Amazon US, DE, UK to join Amazon Vendor Central with honor. As only those great companies with reliable products and good reputation can join.
Even after that, Inateck never stop going forward. We leverage our strong R&D strength and deep consumer insights to create more innovative products to meet customers' changing requirements. That's the reason why we keep on grow fast year by year with 100%+ annual sales.
We will continue to work hard to offer better experience on our products to make your digital life better, as we believe "Experience is everything."
Our Mission:
Build excellent products, enhance digital lifestyle.
Our Slogan:
Experience is everything.
 Our History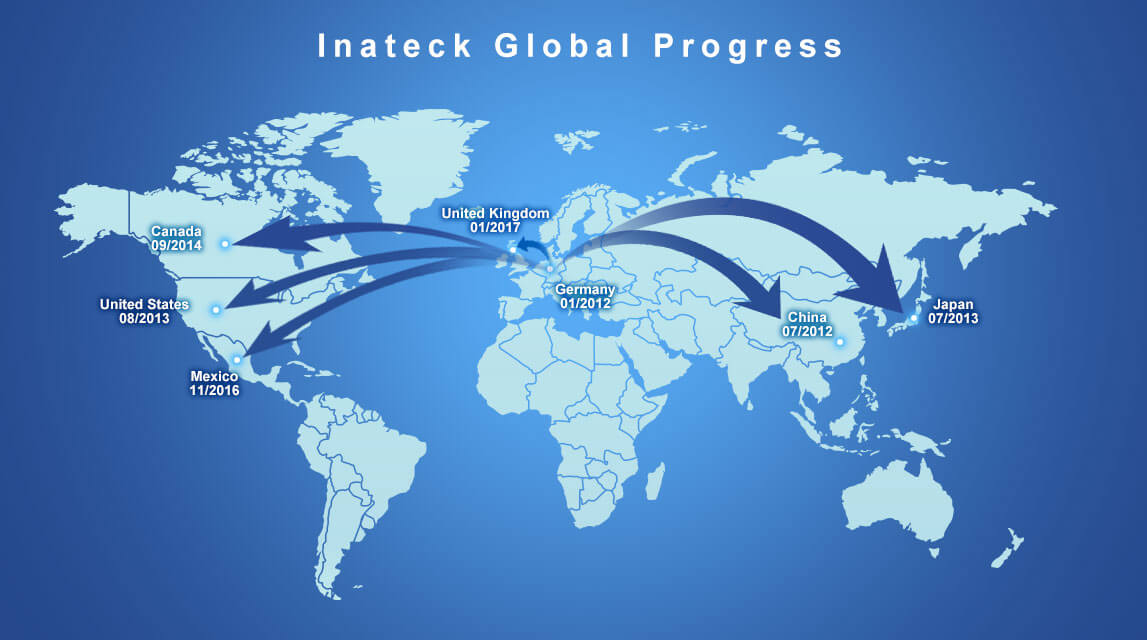 Why Inateck?
Incomparable strong research and development : Our strong R&D team always makes the products to fit your requirements at maximum level with cutting-edge technology. For example, our featured barcode scanners can scan almost all one-dimension barcodes thanks to its Optimal Similarity Matching Algorithm Based on Quantitative Ambiguity (OSMA). We even have more customization options available for bulk orders on some models, which can be tailored to your different requirements.
Certified quality : We have experienced technologists and strict quality control procedure. Our products have certificates like CE, FCC, etc. Certain products like our barcode scanners even have other type of certificates like CEC & DOE for the US.
Speedy and safe shipping : Usually the item will be shipped within one day after your payment is confirmed. And it only takes only 3-5 days shipping to the US, 1-2 days to Germany, as we work with world-famous carriers like USPS, UPS, Fedex, DPD to ensure the fast speed and safety, and we have US and German warehouses locally.
Quick and easy support : We'd like to help like a good friend at anytime in any way you like with most professional knowledge and enthusiasm. You can reach out to us easily via Email, Facebook, Twitter, etc. We will do our utmost to provide you prompt and friendly support.